Welcome
This is where you can find all the information you need about booking a newborn session!
When to book a newborn session:
It's best to book your newborn session while you're still pregnant to ensure that you have a spot on my calendar. Most clients book their session during their second or third trimester.
Due to the time and work involved with newborn sessions, I only schedule a limited number of spots each month. If you wait until baby is born, I can't guarantee I will be able to fit you in, although I will try my best.
The window of time for newborn sessions is pretty short, so I can't stress enough the importance of booking early. I would hate to see you miss out on capturing this once-in-a-lifetime event.
What age are newborns photographed:
Newborns are best photographed between 5 and 14 days old. Newborns older than two weeks can still be done, but they might be more awake and take more time to settle. I would not recommend waiting till your baby is 4 weeks old unless they were a preemie.
Session location:
I travel to clients' homes for their in-home newborn session. This is a service I provide to make it as easy as possible on new parents. I bring my studio to you including: professional lighting and backdrops, newborn props and outfits, various props, space heater to keep baby warm, and plenty of hand sanitizer. I do everything for you so you don't have to do a thing.
How long are the sessions:
Sessions can last between 2 – 4 hours, depending on how baby is doing. Sessions with just baby generally will go quicker than sessions with parent and sibling poses added in. Most sessions last about 3 hours, which gives baby time for feedings and diaper changes in between setups.
Health and safety:
Your newborn's health and safety are my top priority. As a newborn photographer in the hospital (my other job), I'm required to be up-to-date on my immunizations. I also make sure my props are washed in Dreft before each newborn session and I use hand sanitizer throughout my sessions.
I've also taken several workshops that taught newborn posing and I'm experienced in how to pose with safety in mind. I would never pose a baby in a way that I wasn't comfortable with.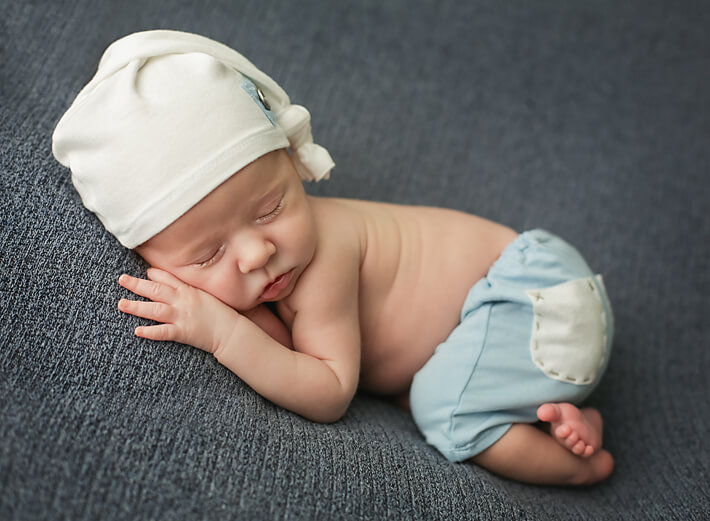 How do we get started:
You can contact me through the contact tab at the top or call me at 954-675-3830. We'll discuss your needs, set up a pre-consultation to go over the details, and book your session. Once booked, you'll receive a welcome packet with all the information you need to prepare for your newborn session.
Please note: the session fee and contract is due to book your (tentative) date. Once baby is born, you or your spouse will contact me to let me know and from there, we'll pick a date (preferably between 5-14 days old).